Business Analyst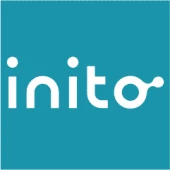 Inito
IT, Sales & Business Development
Bengaluru, Karnataka, India
Posted on Monday, August 7, 2023
Responsibilities
Coordinate and liaise between Production, Finance, Sales, and Marketing teams to ensure effective communication and collaboration.
Analyze and interpret data from various sources to identify trends, patterns, and areas of improvement within the business.
Develop and implement strategies for optimising processes and improving overall business efficiency.
Assist in the preparation of financial and operational reports, providing insights and recommendations to support decision-making.
Identify, track, and monitor key performance indicators (KPIs) across departments to ensure alignment with business objectives.
Evaluate the effectiveness of marketing campaigns, promotions, and sales strategies, providing data-driven insights and recommendations for improvement.
Participate in cross-functional projects and initiatives, driving collaboration and providing analytical support.
Conduct market research to understand industry trends, competitive landscape, and customer needs, translating findings into actionable insights.
Assist in the development and implementation of new systems, tools, and processes to support business growth and efficiency.
Provide training and support to team members, fostering a data-driven culture within the organization.
This job was posted by Ronald J from Inito.