Data Engineer (AI / ML)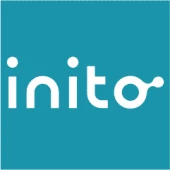 Inito
Software Engineering, Data Science
Bengaluru, Karnataka, India
Posted on Friday, August 4, 2023
Responsibilities
Design, implement and maintain data systems that support machine learning and NLP applications.
Collaborate with data scientists, software developers, and other stakeholders to understand the requirements and implement solutions.
Develop and maintain data pipelines using DVC, Dask, Elasticsearch, PySpark, Pandas, Python, and Airflow.
Optimize data processing and analysis by identifying and addressing bottlenecks, improving data quality, and implementing automated data quality checks.
Ensure data security and privacy by implementing access controls and data encryption. Stay current with new and emerging data technologies and tools.
This job was posted by Ronald J from Inito.