Computer Vision and NLP Engineer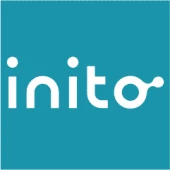 Inito
Software Engineering
Bengaluru, Karnataka, India
Posted on Thursday, June 8, 2023
Responsibilities:
Develop and implement computer vision and NLP solutions for machine learning applications.
Design and develop deep learning models using PyTorch, TensorFlow, OpenCV, and Hugging Face.
Implement algorithms for object detection, segmentation, classification, and tracking.
Work with large datasets to develop models for image and text processing.
Collaborate with data scientists and other stakeholders to understand requirements and implement solutions.
Use NLP techniques for text classification, sentiment analysis, and entity recognition.
Use computer vision techniques for face recognition, object detection, and scene understanding.
Implement model evaluation and testing procedures to ensure model accuracy and efficiency.
Stay up to date with the latest deep learning frameworks, techniques, and best practices.
Qualifications:
Bachelor's degree in computer science, Electrical Engineering, or a related field.
3-5 years of experience in computer vision and NLP engineering.
Experience with deep learning frameworks such as PyTorch and TensorFlow.
Strong programming skills in Python.
Experience with computer vision libraries such as OpenCV and object detection libraries such as Hugging Face.
Familiarity with NLP techniques and libraries such as NLTK and spaCy.
Experience with image and text processing techniques.
Familiarity with machine learning algorithms and statistical modeling.
Experience working with large-scale datasets.
Excellent communication and collaboration skills.
Please Note: Only shortlisted candidates will be contacted.