Product Manager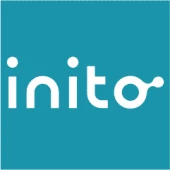 Inito
Product
Bengaluru, Karnataka, India
Posted on Thursday, June 8, 2023
Job Description
Experience : 2 to 4years
Build a compelling strategy and roadmap based on insightful understanding of customer needs and market opportunities
Manage the roadmap against KPIs and product goals
Become an ally to our customers, working directly with them to understand their use cases and product pain points using qualitative feedback and data gathering to make decisions about product strategy.
Partner cross-functionally with Engineering, Design, Sales & Marketing to innovate and execute product initiatives across the company
Rally teams to work together towards a common goal; oversee many moving parts to ensure deliverables are met on time
Write specs, manage project execution, and define product roll-out strategy
Discover and present new product insights by analyzing qualitative and quantitative customer data
Conduct user research & user testing to collect new customer insights
Optimize Product Flows using Hypothesis & A/B Testing
Identify opportunities for improving the user experience.
Evaluate new technologies and make recommendations for future products.
Desired Attributes
Empathetic; you understand what users need and issues that your teammates face
Execution-oriented; you're highly organized; you're comfortable managing many work streams; you know how to make the right trade-offs; you ensure that teams ship on time
Outstanding communication and collaboration skills: Ability to establish common ground with empathy and candor, manage conflicting points of view, and articulate the rationale behind decisions.
Strong design sense
Have an understanding of different technology stacks
Data-driven; you understand how to use data to guide product decisions
Clear, structured thinking and excellent communication skills